Emergency plumbing problems are never fun, especially when they happen unexpectedly. If you experience a sudden burst pipe or toilet leak, don't panic. There are ways to fix these issues without calling a plumber.
Emergency plumbing issues can occur anytime, anywhere. Whether it's a broken water line or a clogged drain, it's important to know how to deal with them before they become a problem.
What are some common problems in plumbing?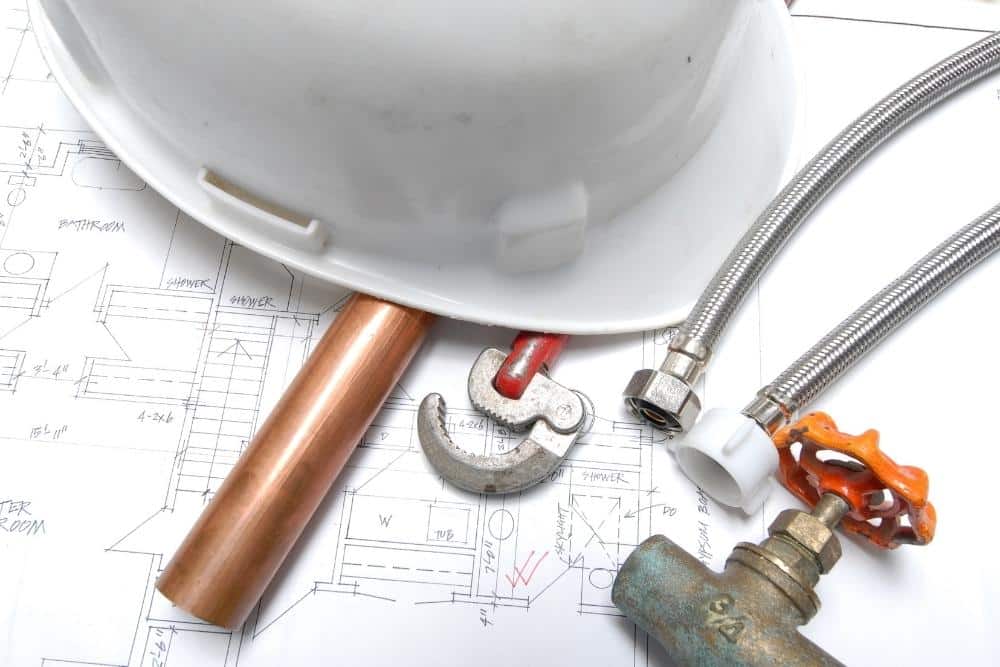 Common Problems In Plumbing include clogs, leaks, broken pipes, gas leaks, blocked toilets and frozen pipes.
Clogs occur when debris builds up inside the pipes, which prevents the flow of water. Clogs can form inside drains, sinks, tubs, toilets, or showers.
Leaks occur when there is a break in the pipe, allowing water to escape from the fixture. Leaks can also develop around fittings or valves.
Broken Pipes are caused by excessive pressure build-up inside the pipes. The pressure causes the pipes to crack and eventually rupture. Broken pipes can lead to flooding and property damage.
Frozen Pipes are caused by low temperatures outside the building. When the temperature drops below freezing, water expands and becomes very heavy. As a result, the pipes freeze and burst. Frozen pipes can cause extensive damage to your home or the surrounding areas.
Here are five simple steps for plumbing emergencies
Step 1: Be Prepared
Before you call for an emergency plumber, make sure that everything is prepared and ready to go. This includes having all of your tools in one spot, such as a bucket of sand and a snake (if needed). Plus, always have a hose handy because any time a pipe bursts, you'll need to cut the water out quickly so you won't waste precious water.
Step 2: Shut Off Water Supply
The most common cause for pipes bursting or toilets flooding is usually due to overloading the system by turning on multiple faucets or running a hose through the same spot repeatedly. To avoid this scenario, shut off the main supply valve to your house or apartment. Do not attempt to turn the water back on until after the plumber arrives.
Step 3: Call a Professional
If you've called a plumber three times in the last six months, chances are this may be a sign that something is wrong with your plumbing system. In these cases, getting help from a professional is much better than doing it yourself. You could end up making things worse if you do not know what you are doing. Plus, even though there are many DIY plumbing fixes, there is no guarantee that you will get the right size wrench or that you'll find the right part.
Step 4: Stop Leaks Quickly
When you notice a dripping sink or damaged pipe, stop immediately! Don't let a small leak run into a larger pipe underneath the floor. Instead, use a bucket filled with sand to slow down the flow of water. Once the hole has been stopped, seal it using a caulking gun and tape, then pour concrete in where you see the hole.
Step 5: Clean Up Your Mess
Once your plumbing repairs are complete, make sure that the area is clean and dry. Use paper towels to wipe away excess dirt, mould, and debris. Afterwards, sweep or vacuum the area to remove any remaining particles.
When dealing with emergency plumbing works problems, remember that prevention is often more effective than waiting to repair the damage once it occurs. By following these five easy rules, you can ensure that your plumbing will perform well for years to come.
What are some tips to avoid emergency plumbing at home?
Plumbing problems can be expensive. A clogged drain can cost hundreds of dollars to clear. And when a pipe bursts, you could face tens of thousands of dollars in damages.
On top of that, plumbing problems can happen anytime – day or night. That's why it pays to be prepared before a problem happens.
There are several ways to prepare for plumbing emergencies without breaking the bank. Here are some ideas:
Plan ahead. Make a list of every appliance and fixture in your home. Check their manufacturer's websites to learn how long they typically last. Also, consider what types of maintenance you want to perform on your appliances and fixtures.
For example, while new refrigerators typically last about 15-20 years, older models might only last 10-15 years. Learn which parts are most likely to fail and replace those first.
Fix leaks now. While you're preparing your list, also check your home for potential sources of moisture. Look under sinks, behind walls, and around windowsills.
Anywhere there's water damage, you should identify the source and fix it right away. Even if it seems like a minor leak, you could have a serious problem on your hands if it goes undetected.
Get insurance. It's important to have adequate homeowner's insurance coverage so that you're protected against costly disasters. But it's also smart to purchase supplemental liability insurance. This type of policy protects you from lawsuits for injuries caused by faulty or defective products.
Be aware of your surroundings. Always keep flammable liquids stored safely out of reach of children and pets. Avoid storing chemicals such as cleaners and pesticides in your house. These substances can be harmful if ingested or inhaled.
Do routine checks. Routine inspections of your home's exterior can help you spot potential problems before they become major ones. Look for cracks and other signs of water intrusion, mould growth, and peeling paint.
Has your furnace been serviced annually? Most furnaces require annual service to prevent overheating and possible fire damage. Keep the HVAC system running smoothly by having it inspected regularly.
Maintain your septic tank. The septic system is responsible for removing waste from your home's sewage. When it works properly, this process prevents waste from contaminating groundwater.
However, if your septic tank becomes damaged, your entire system may fail. So, call a professional plumber immediately.
Call a pro. No matter how good you think you are at fixing things around the house, chances are you won't know exactly what you're doing. In fact, many DIY attempts can cause more harm than good.
Instead, hire a professional to do the plumbing job. They'll return your property to its pre-problem condition and ensure that any necessary repairs will be done correctly.
Protect yourself. If you need to make a repair, turn off the power to the affected area. You don't want live wires touching exposed pipes! And never use a ladder near a sink or bathtub — electric current can travel through water and electrocute you.
Know your rights. Some states offer residents the opportunity to file a small claims court case if homeowners' insurance doesn't cover certain costs. Find out whether yours does.
Don't ignore symptoms. An obvious sign of a plumbing problem is a steady drip or stream coming from a faucet or pipe. A slow dripping sound indicates a clog somewhere in the line.
Use common sense. If you notice any strange odours or stains in your home, don't assume they're normal. Contact a professional plumber immediately to determine the cause.
Follow all safety precautions. Never attempt to unclog a blocked drain without proper equipment, including a snake and plunger. Wear protective clothing when working with tools or chemicals.
Stay informed. Subscribe to local newspapers and magazines to stay up to date on community news and events.
What are things to look out for when hiring a plumber?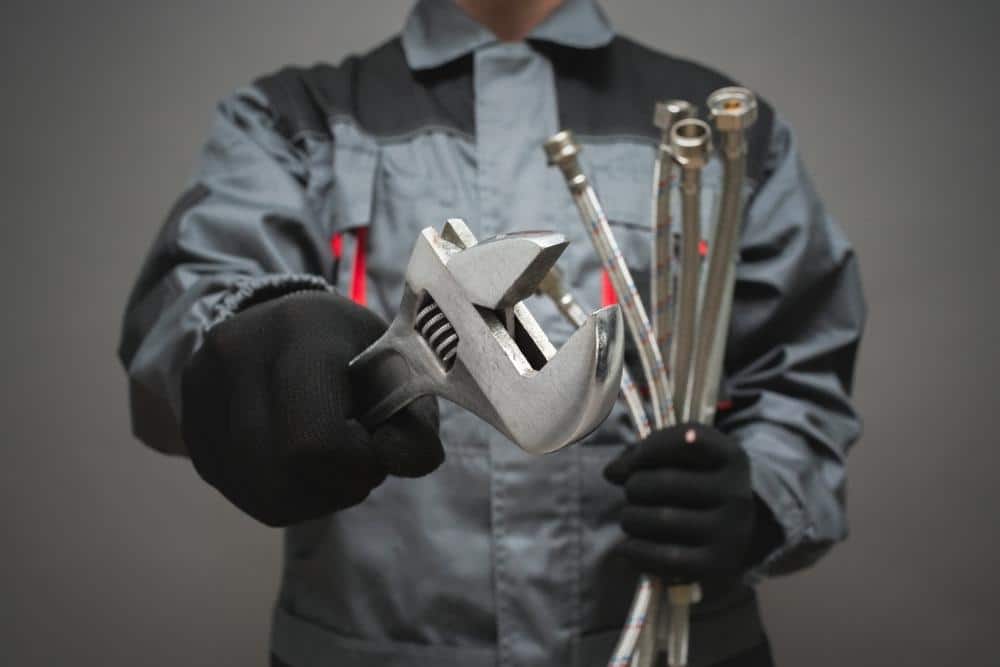 You've got a leaky faucet or burst pipe in your house, and now you need someone to fix it. What should you look for when choosing an experienced plumber?
Plumbing problems aren't always obvious, so they often go unnoticed until something major happens (like flooding). If you want to get the job done well, you'll need to be sure to hire a licensed and insured plumbing repair professional who has experience fixing leaks and other common household issues.
Before hiring a plumber, ask for references from previous clients and check their history. Also, don't forget to pay attention to licensing requirements and insurance coverage.
Here are some questions to consider:
Do they carry liability insurance?
Do they fully qualified?
Are they bonded?
How long have they been in business?
Can I talk directly to the owner?
If you choose a plumber based solely on price, you could end up paying too much for substandard service.
That's why we recommend asking about their reputation before making a decision. After all, you wouldn't buy a used car without first checking the dealer's rating.
The same goes for finding a reliable plumber. Check online reviews, read consumer reports, and contact your state's Department of Consumer Affairs to find out if there have been complaints against them.
Also, checking credentials is also important when hiring emergency plumbing services. Make sure to ask if they have any certifications or special training.
This way, you'll get a better idea of what to expect when you call them to schedule an appointment.