Toilets are essential parts of our homes, but they also pose a number of challenges can toilet repairs in Sydney solve those challenges? What are some of the most common problems with toilets?
There are several types of common toilet designs, each with its own advantages and disadvantages. The two main types are flush toilets and cistern toilets. Flush toilets rely on gravity to empty their contents into a sewer system or septic tank.
Cistern toilets store water in a reservoir until needed. They require less maintenance because they don't depend on gravity to drain waste.
There are many things that can go wrong with toilets.
Common Problems with Toilets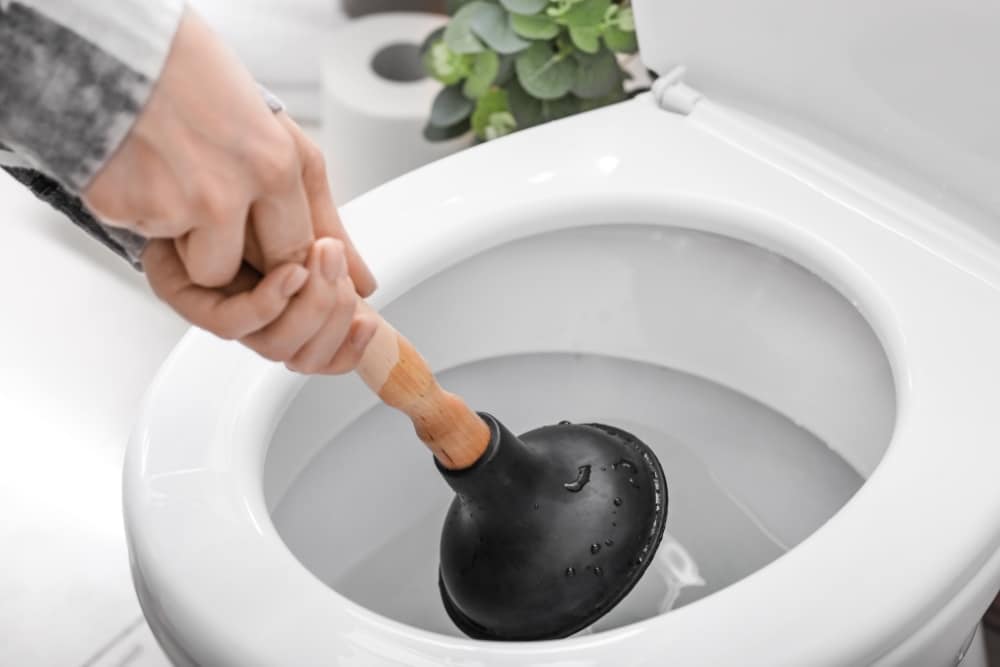 Here is a list of some of the more common problems with toilets:
Blocked Drainage Systems – Blocked drainage systems can be caused by different things such as hair, soap scum, grease, and other debris getting stuck inside the pipes. This can cause slow draining, flooding, or even overflowing. If you see any kind of blocked drain system, it's best to call a professional plumber for help.
Cracked Toilets – A cracked toilet is one of the most common plumbing problems homeowners face. Cracks can occur if there is too much pressure on the toilet, or if the toilet has been dropped. It's important to check for cracks regularly and repair them immediately before they get worse.
Leaking Toilets – Leaks happen when the seal around the base of the toilet becomes damaged. This could be due to an old leaky pipe, or something else causing damage to the seal. If you notice any leaks, make sure you fix them as soon as possible.
Damaged Water Supply Lines – Plumbers often find that damaged supply lines are the culprit behind leaking toilets. Damaged supply lines can lead to low water pressure which can cause leaks. You should have your supply line checked periodically so that you aren't paying for water that isn't being used.
Malfunctioning Toilet Handle – Malfunctioning toilet handles can be caused by corrosion, clogged valves, worn-out parts, or broken wires. Make sure you replace this part as soon as possible because it will need to be replaced eventually.
Malfunctioning Toilet Tank – Malfunctioning toilet tanks can be caused by faulty wiring, corroded bolts, or bad fill valves. These malfunctions usually result in excess water usage and a weak flush valve. Replace these parts as soon as possible to prevent further damage.
Water In The Toilet – Water in the toilet is a relatively easy problem to fix. All you need to do is open up the overflow hole and let the excess water out. There may be times when a plunger won't work properly, but you can use a bucket instead. Just remember not to pour down the toilet!
Toilets can be expensive to maintain, especially if you live in an older home. Fortunately, there are many ways to save money on your toilet repairs. Here are some tips to keep your toilet costs under control:
1) Check your toilet every month. If you're noticing any problems, it's time to schedule a visit to your local plumber.
2) Consider replacing your toilet yourself. Many people are able to fix their own toilets without having to pay someone else to do it.
3) Schedule regular appointments with your plumber. Scheduling regular visits will ensure that your toilet stays in good shape.
4) Use quality products. Look for quality parts like high-quality wax seals, gaskets, and O rings. Also, look for high-quality tools like a wrench set.
5) Don't skimp on maintenance. When it comes to fixing your toilet, don't skimp on maintenance either. Keep your toilet clean with proper cleaning supplies.
Is there anything that can be done if your toilet doesn't work?
Have you ever noticed that you have blocked toilet? This problem can occur because of clogged pipes, damaged parts, or even a bad connection between the water supply, refill tube and water from the tank.
You should try the following troubleshooting steps before calling a plumber. These include checking for leaks around the toilet bowl, cleaning the area around the bowl, and ensuring that the toilet flapper valve is open.
If none of those solutions works, then call a plumber who has experience repairing toilets. Most plumbers can come to your house and diagnose the issue within 30 minutes.
How to know if My Toilet has a problem?
There are several things to consider when determining whether or not your toilet needs repair. For example, does the toilet running leak when you flush? Does it run constantly while you're using it? Do you notice a foul odour coming from the bathroom?
If you answered yes to these questions, then chances are that your toilet needs repair. However, if you answered no to all three questions, then it's probably just a simple matter of finding a new one.
A common problem that homeowners face is a malfunctioning toilet flush handle. It's important to understand how to check your toilet handle and what to do if you discover that your toilet handle is broken.
The first thing that you'll want to do is turn off the power at the breaker box. You can do this by flipping the switch located near the top of the breaker panel. Once the power is turned off, unplug the toilet handle from the wall outlet. Next, remove the toilet cover plate from the bottom edge of the toilet handle and inspect the mechanism.
If you see something wrong with the mechanism, replace the part immediately. Otherwise, you could end up damaging the entire handle assembly.
Inspect your toilet to make sure that everything looks normal. Inspect both the inside and outside of the toilet. Make sure that the rim is solid, and that the bolts holding the base together appear secure.
The next step is to test the toilet handle. Turn the knob clockwise until it stops moving. Then, push the button on the side of the handle. If the handle moves freely again, then you've found the problem.
If the handle doesn't move freely, then you need to take the toilet apart to determine where the problem lies.
What causes toilet problems?
Toilets can develop problems due to many different factors. The most common cause of toilet problems is improper installation. Improperly installed toilets often have faulty wiring, which means they may not function correctly.
Another common reason for toilet problems is a loose toilet seat. Loose toilet seats allow debris to get into the pipe system. Eventually, this will lead to a blockage.
If you suspect that your toilet has a cracked cistern, then you need to contact a professional plumber right away. A cracked cistern allows water to escape through the cracks, which leads to flooding.
Most toilets also require routine maintenance. Routine maintenance includes replacing the filter every six months, as well as cleaning out the toilet bowl once a month.
If your toilet is leaking, then you should schedule an appointment with a plumbing service technician right away. Leaking toilets can be dangerous because they put pressure on the pipes and can damage them.
You should always make sure that your toilet is working properly before you use it. This way, you won't waste any time or money trying to fix a problem that isn't there.
How do I know when my toilet needs attention?
There are several signs that indicate whether your toilet requires attention. One of the first things to check is whether the toilet is draining slowly. If you notice that the water level is low after using the bathroom, then you probably need to replace your toilet.
If your toilet does not flush properly, then you need to investigate why this is happening. You should also look at the flush mechanism to see if it is malfunctioning.
If you have a new toilet but are experiencing problems, then you should call a plumber immediately. Plumbers can install your new toilet correctly, and they can also troubleshoot any problems that arise while you're using it.
When should I call a plumber?
While there are some plumbing issues that can be fixed by yourself, others highly recommended the help of a licensed plumber. When you find yourself facing a major plumbing emergency, such as a burst pipe, a clogged drain, or a leaking roof, you need to call a professional immediately.
You don't have time to wait around for long periods of time before calling a plumber. Waiting too long to call a plumber could result in serious damage to the home.
You need to remember that even though you might think that you're capable of fixing a small leak, you actually aren't. In fact, leaks can quickly become dangerous and costly. For example, a slow-dripping faucet can eventually fill your sink with enough water to overflow. This can damage floors, walls, and other areas of your house.
A plumbing toilet repairs specialist can also inspect your home's pipes and fixtures to ensure that they are safe and functioning properly. They can detect potential problems before they occur, so you'll save a lot of money in the long run.
If you're looking for expert advice about dealing with a clogged toilet, you've come to the right place! We offer free quotes for toilet repair work and can provide tips for solving plumbing troubles in general.